Echipa de proiect
Andra-Mirona Dragotesc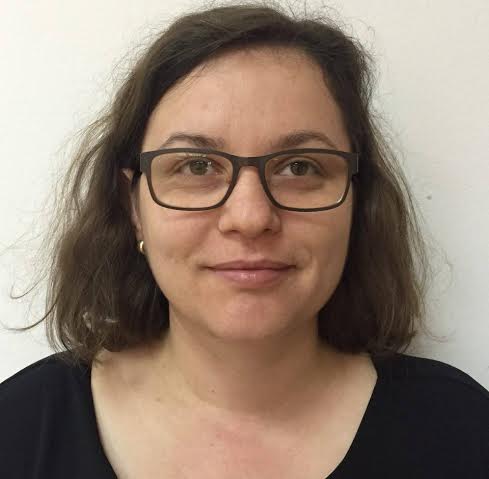 Director of the International Relations Department at West University of Timişoara (17000 students), Romania, beginning with October 2012, position which involves coordination and support of all the institution's activities with an international dimension: development and implementation of the university's internationalization strategy, international bilateral agreements, staff and student mobility programmes (Erasmus+, EEA Grants), international students' recruitment and admission, international lecturers' activity, double/joint degree study programmes development, as well as other international grants and cooperation programmes and projects. Currently, she is also a visiting junior teaching staff member at the Faculty of Political Science, Philosophy and Communication Sciences at West University of Timişoara, where she teaches a course on Gender and Development. She has performed consultancy and monitoring work on the topic of internationalisation processes in Romanian higher education institutions. She has studied in Romania, Poland, Hungary and the UK and holds a PhD in Political Sociology.
Maria-Alexandra Bîlteanu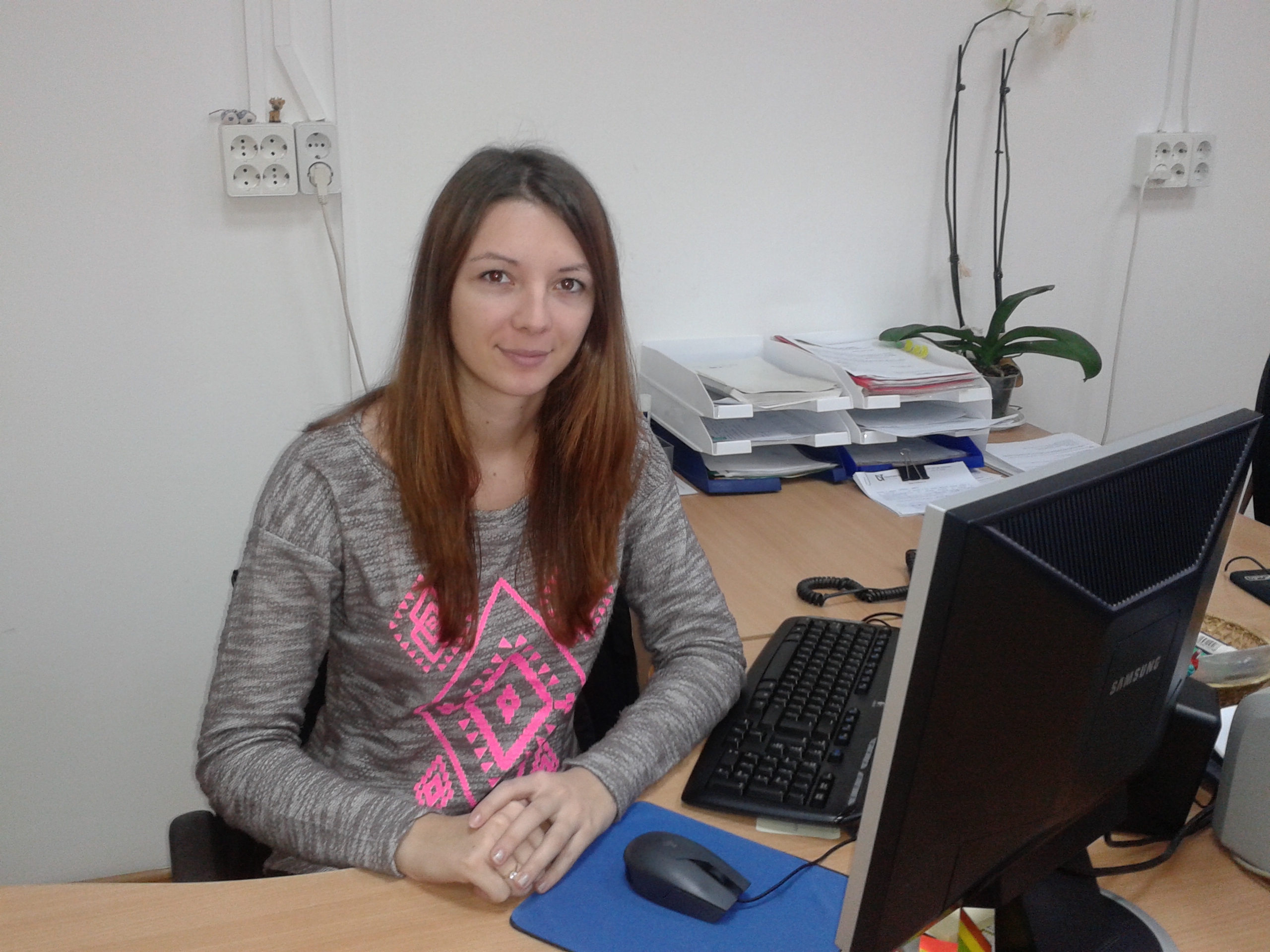 Asisstant manager- currently is financial administrator and international students's officer at the Department of International Relations at West University of Timisoara, position which includes: dissemination of information for application concerning Bachelor and Master studies for international candidates; coordination of the admission process for international students, liaison for the Ministry of National Education and Scientific Research and the regional immigration office concerning residence permits; monitoring international students' educational activities; EEA grants programme support officer. She holds a Bachelor and Master diploma in the field of Political Science, International Relations and European Studies.
Mihai Predescu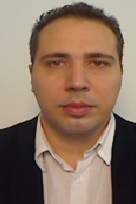 Dr.Mihai Predescu is associate professor at Educational Sciences Department, Faculty of Sociology from West University of Timisoara, Romania. He is BA in psychology, MEd in inclusive education and PhD in psychology. The main area of interest are disability studies, special and inclusive education and behvioral management in school. He is involved in LSCI and PBIS research at school level and author of several books and articles in the field of disability. Currently he is Director of Integration and Educational Suport Center at West University of Timișoara.
Diego Varela – University of A Coruña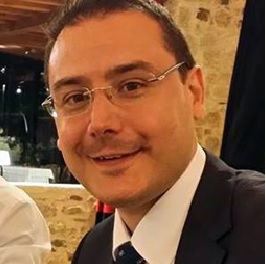 Dr Diego Varela is the coordinator of Universidade da Coruña's International Summer School. He has a degree in economics from Universidade da Coruña, and both an MSc in European studies and a PhD from the London School of Economics and Political Science. He has coordinated two Jean Monnet modules on EU institutions and policies. He has taught in the UK, Spain, and Romania, and is the author of books, book chapters, and articles in peer-reviewed journals. He is also the editor of the European Journal of Government and Economics.
Luz Paz Agras - University of A Coruña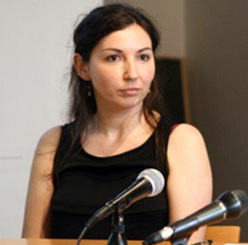 Luz Paz Agras is a lecturer at the School of Architecture of Universidade da Coruña, where she teaches theory of architecture. She graduated as an architect from this same school, and then completed a master in contemporary art at Universidade de Santiago de Compostela. In 2013, she obtained a PhD from Universidade da Coruña with a thesis on 'Contemporary Exhibition Spaces, 1923-1942. Interaction between Art and Architecture', under the supervision of Dr. Fernando Agrasar. Her research continued at the Bartlett School of Architecture of University College London, with a postdoctoral scholarship from FundaciónBarrié. Since 2004, she has been working in architectural projects and as an exhibition curator. Her proposals have received several recognitions, such as in the XIV and XV Awards of the Architects Association (Galicia), the selection in Arquia/Proxima 2012 (Barcelona), or the shortlisting in the Summer Exhibition 2014 of the Royal Academy in London. Since 2010, she is a member of the editorial board of DARDO magazine: Art+Design+Architecture (Spain + Portugal) and, this year, she has been appointed as co-editor of the official Academic Bulletin of the School of Architecture.
Fanni Lengyel – University of Szeged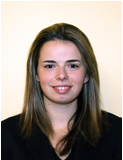 I was born in 1988, in Szeged, Hungary. I've spent most of my life in my hometown, but I was lucky enough to study for 4 years abroad in New Jersey, in the United States ofAmerica. I was able to learn a foreign language and enjoyed living in a multicultural environment. Also, it was my teachers and school staff there, who have helped me accepting my hearing disability. After returning to Hungary, I attended EötvösLoránd University majoring in Special Education – for the hard of hearing. However, my interests have moved to psychology, therefore I moved back to Szeged, and started school at the University of Szeged. I've spent a semester on Erasmus studies in Leuven, Belgiumduring the spring semester of 2014/2015. I've also went on a short-term study program (Campus Hungary scholarship) in Bielefeld, Germany in January, 2015. Last summer I graduated from University of Szeged with a Master's degree in Psychology, majoring in Counseling and Educational psychology. Currently I am working as a psychologist at a Counseling center in a city near Szeged.
Håkon Reinertsen – University of Agder

Håkon Reinertsen is advisor at the office for students with disabilities. Håkon Reinertsen has a bachelor degree specializing in ICT and learning materials. He is certified by Logometriks to diagnose dyslexia. Håkon Reinertsen gives guidence to students with special needs at the university.
Dmytro Yakovenko – University of Agder

Dmytro Yakovenko is a Head of International Affairs Unit at the University of Agder. Dmytro Yakovenko has a master degree from University of Nordland (Norway) in business specializing on international relations. Before starting at UiA, Dmytro Yakovenko has been working at the University of Nordland as advisor and manager at High North Center for Business. He is originally from Kiev, Ukraine.
Marta Szenes – University of Szeged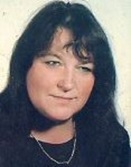 I came up to the univeristy in Kossuth Lajos University in Debrecen. I started to work as a junior clerk at the Psyhology Institute of University of Szeged Faculty of Arts. Afterward I taught for 6 years at the university, at the Juhasz Gyula Faculty of Education. I have been teaching and researching at the Psyhology Institute since 1989. I've recived my Ph.D. degree at University of Pécs Institute of Psychology in the psychology of religion. Besides that my other area of expertise is the counselling of student in higher education. The Counselling Centre of the University of Szeged was estabilished in 1992, since 2002 I am the professional leader. The Student Counselling Centre of the University of Szeged (SZTE EÉTK) has been providing complex mental health services for the majority of the university students since 2000: individual counselling, online consulting, skills & ability development groups, community programs. Beside the leader role, I take part in Tasks of the Equal Opportunity Coordinator, like coordinating equal opportunity issues, contact with students living with disabilities, contact with the personal helpers. Providing assistance tools which can be applied during the studies and exams of disabled students, registering the number of students with disabilities. I believe that helping the majority of students and students with special educational needs in academic and life skills issues from the same center is significantly more effective.